Helping patients achieve beautiful, healthy smiles is a gift I am thankful for, and I'm pretty lucky to do that every day at HighPoint Dental and call it my job! I truly love what I do because I find dentistry to be personally and professionally rewarding. Every patient has unique needs and goals and I strive to develop treatment plans that are custom to each patient with these elements in mind. My treatment philosophy is centered on creating healthy and beautiful smiles that directly improve overall health, self confidence and well being. I also truly love converting fearful patients. Some people don't understand that we actually change lives by helping patients get thru their fears or enhancing their smile or just making the mouth healthy....most know by now that there is a direct link with overall health and the health of the mouth.
Aside from hanging out with patients and my truly amazing team, I love spending time with my triplets, Eleni, Niko, and Georgia, and hubby, Sam. We love to visit museums in the city together, water color paint, hike outdoors, travel and explore the world around. Historical, Cultural and Beach vacations are our favorite. Recent trip to Greece was a highlight.
To stay fit I do pilates, swim, & bike. Running , eating clean and holistic health is a daily venture.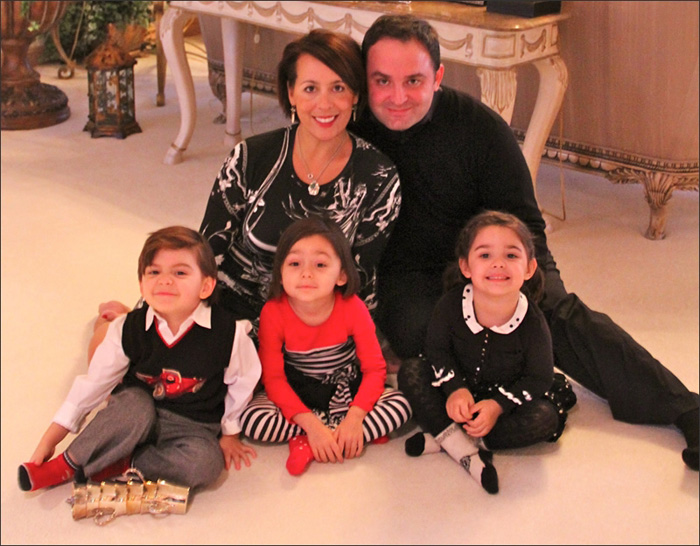 Some more information on Dr. Angela Paros:
Dr. Paros was born and raised in Joliet, Illinois. Later her family moved to Burr Ridge, Il., while she attended Drake University in Des Moines, Iowa, where she earned her Bachelor of Arts Degree. While earning her Master of Science degree at DePaul University, Dr. Paros completed research in craniofacial development and was published in the Journal of Abnormal Development, Teratology. Dr. Paros earned her Doctorate of Dental Surgery at Baylor College of Dentistry-Texas A&M Health Science Center.
Over the past 20 years, Dr. Paros has completed Frank Spear Advanced Dentistry courses and is a member of many multidisciplinary study clubs, where she has kept current with cutting-edge technology and techniques.
Dr. Paros is a proud member of the following organizations: